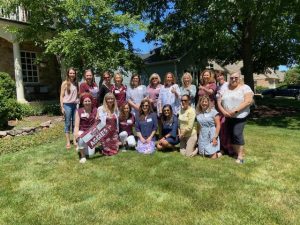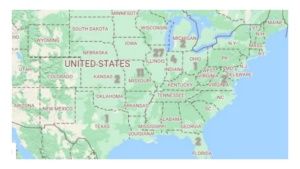 Our Club began the fall of 2018 when 7 moms found each other on "Aggie Moms and Dads of Current or New Texas A&M  Students" Facebook. Who knew there were other Aggie parents in the area?  Our Club was initiated into the Federation of Texas A&M Mothers' Clubs September 2020. 
What began as a Chicago area club quickly grew to adopt moms from Indiana, Missouri, Michigan, Ohio, Virginia, Florida, Kansas, and Wisconsin.  We are 50+ moms strong!
We join over 110 + Clubs across the country.  We have moms who ARE former students, moms WITH former students and moms BEGINNING their A&M journey. Come join us!
Our mission is to promote sisterhood among fellow Aggie Moms from the Chicago area.  Our club supports our Texas A&M families by providing opportunities to connect via university resources, local contacts and social networking.  Since we parent from over a thousand miles away, local connections are vital and unite us all as Aggie families.
Caring Sisters-we take care of one another through one-on-one check -ins, freshman mom/veteran mom pairings, monthly meetings Q&A.
Social Roundups– join our Saturday socials and our football watching parties.  We partner with the Chicago A&M Club.
Aggieland Awareness– we provide informative, passionate and engaging speakers at the university, student organization and federation level, bringing Aggieland into our homes.
Why join an Aggie Moms Club? Watch this Federation video.
Download or scan your Federation App today 
Support our club by purchasing gift cards through RaiseRight  

Enrollment Code: DC6LCBCE79862
Thanks and Gig 'em!